Who is funding the Fulbright program
MBA Funding: Fulbright Commission
A large number of foundations and programs support prospective MBA students in financing their studies, including one of the most famous foundations: the Fulbright Commission promotes German-American exchange.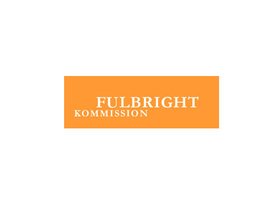 The scholarship program to promote German-American understanding has existed since 1952. The Fulbright Commission was brought into being by the US Senator J. William Fulbright, whose vision was to increase understanding between the USA and Germany through cultural and academic exchange. More than 250,000 scholarship holders have received funding since this year. The German-American Fulbright program has existed since 1952 and has already supported more than 40,000 Americans and Germans. The Fulbright program promotes not only student exchanges, but also teachers and university staff.
Services
A study scholarship at one of the approximately 100 participating US universities lasts for a full academic year. The spectrum ranges from more regionally oriented universities to internationally renowned universities such as Harvard, Yale or Berkeley. In terms of financial support, a distinction is made between three types of support, which range from around US $ 5,000 to around US $ 30,400. The program funds up to $ 30,400 for a full grant, with a partial grant of $ 21,500. The commission also helps with the placement of university places and the transatlantic travel expenses. Scholarship holders can claim a lump sum for ancillary costs (for language tests, visas, health certificates, etc.) and receive grants for health and accident insurance.
Application requirements
German nationality
good general and technical training
convincing presentation of your own study project
good English language skills (to be proven with the TOEFL test)
The university degree must not be more than 14 months ago.
Age limit 35 years
Contact
German-American Fulbright Commission
Oranienburger Strasse 13-14
10178 Berlin

http://www.fulbright.de/
You might also be interested in these articles